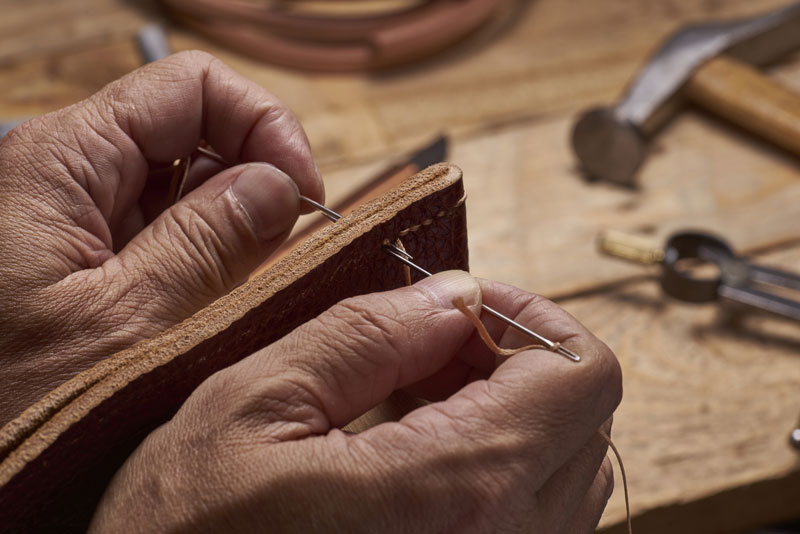 What You Need to Know About Leather Furniture
Leather furniture is often the victim of being worn out too quickly due to leather abuse.
Are you planning on buying leather furniture? Did you know that there is more than one kind of furniture out there? Do you know which is best for you and your lifestyle? Will your furniture be placed in a high-impact environment, or a low-impact one? These are all questions you must ask yourself before you go out and buy random leather furniture.
Quality leather is remarkably durable that can offer many years of comfort. But, you need to choose your leather wisely, based on how you expect your furniture will be used.
If your leather is colored only with dye, that means there's no protective coating. This leather is soft and supple to the touch. This kind of leather is known as pure aniline leather. Only the finest leathers qualify to be unfinished, which puts it in the most expensive category. Softer leather comes at a price: it is highly porous, can stain, and could quickly fade. Because of its ability to lose its color, this is a leather for a low-impact environment – one without small children or pets.
Finished leather is colored with the same aniline dye as unfinished leather but this leather goes through a secondary coating process. A coating of pigment is chemically applied because it has to be flexible and durable and allow the leather to breathe. The color coating can then go through a secondary coating process; a clear coating is applied to the leather. It makes it a bit rougher than unprotected leather, but it can withstand the wear and tear of a high-impact environment.
Contact us if you want quality furniture that provides comfort, function, and style! We at La Bella Cosa, located in Culver City, CA, know that you want the very best custom furniture and we're here to provide exactly that.