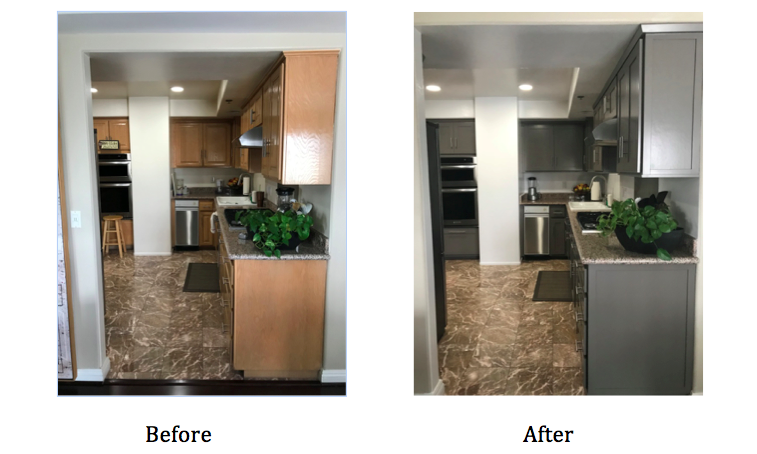 Fresh, Modern Kitchen Makeover
We just finished another kitchen overhaul that we are excited about. We took a kitchen stuck in the 90's and gave it a fresh and modern new look. The original countertops and floors were taken into account when choosing the color of the new cabinets because the client did not want to replace them. All of the doors and drawer fronts were replaced. The sides and frames of the cabinets were veneered to eliminate the heavy grain pattern of the original oak cabinetry. A new more contemporary crown was added to top it all off. Our clients are very happy in their updated kitchen that cost them a fraction of what they would have paid if they ripped everything out and started from scratch.
If your kitchen needs an overhaul give us a call at La Bella Cosa.