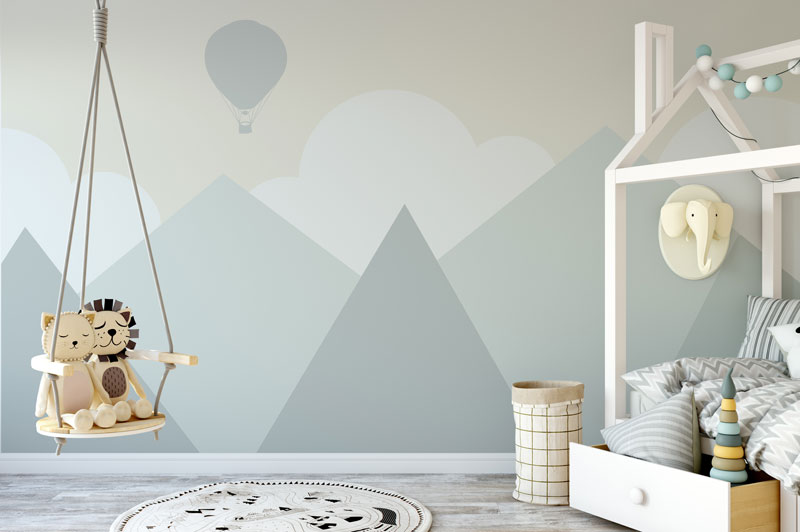 Learn How to Stylize Your Child's Room with These Tips
Decorate your kid's room with these tips.
When it comes to your home, your tastes are reflected throughout your entire home. However, there is an exception to this rule. When it comes to your kid's room, often design choices are a little different. Whether you have a toddler or a teen, check out these tips to help you stylize your child's room.
Focus on Color.
Color is extremely important when it comes to style. Help to give your child's room a sleeker look by choosing the right color scheme. While often people opt for gender-specific colors like pink for girls and blue for boys, mix it up. Choose seafoam green and chocolate brown or plum and cream, for example, to help make a room look more stylized. From the bedding to curtains, choose a color scheme with accents to complement each other.
Dress Up the Walls.
Do not underestimate the power of paint. Giving your child's room a fresh coat of paint can help to make it look more stylized. Additionally, funky wallpaper, decal stickers, framed photographs, and artwork can help to stylize your child's room.
Add Lots of Storage Space.
Kids are messy. It is important that every item has a place in their rooms so that they can keep a tidy room. That's why storage space is important. Add plenty of storage space to your child's room so that you're best able to contain clutter. From shelving to cabinets to dressers, ensure that you have the right furniture so that you're best able to keep your child's room stylized.
If you're looking for a great way to jazz up your child's room or any room in your home, visit La Bella Cosa in Culver City, California today. We're dedicated to providing every client with custom pieces that suit their exact space today! Call us today to get started on your custom furniture piece.