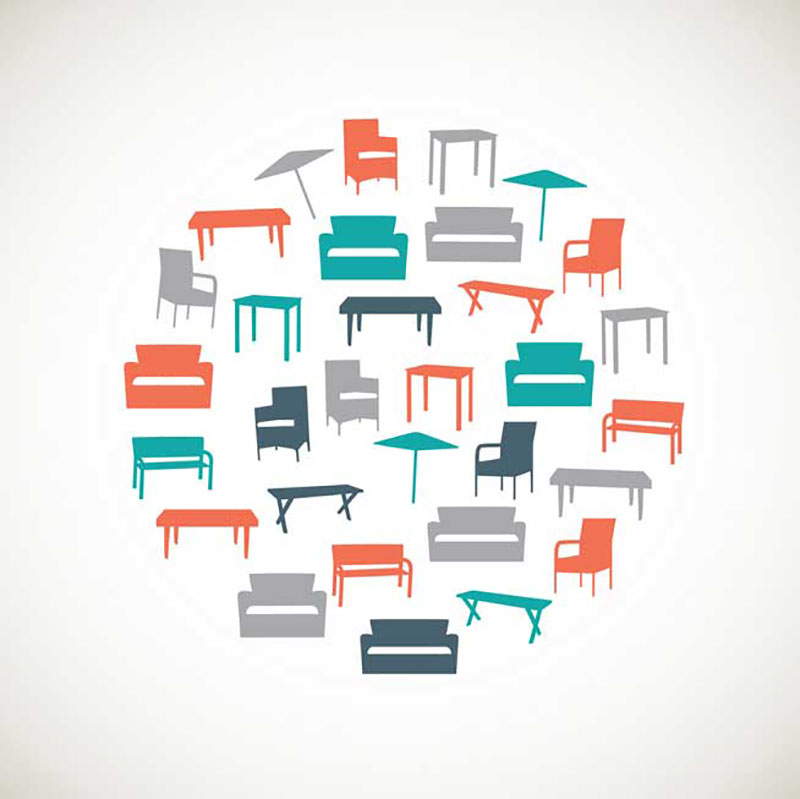 How to Maintain Custom Furniture
Care for your prized pieces with these easy tips.
Your custom furniture is constructed to last for generations to come. With a little maintenance and some frequent TLC, it will. Take care of your custom furniture with these general maintenance tips.
Frequently dust your furniture to maintain oil and lacquer finishes. For this, use a dry, soft cotton cloth.
Don't place wet or hot objects on your wooden furniture, as these may stain the surface. Use coasters and/or placemats to prevent damage and wipe up spills promptly.
Excessive or prolonged exposure to sunlight can fade the color of your furniture and dry out the wood. Use window coverings or tablecloths to prevent daily exposure of your furniture to the sun.
Wood will naturally age. During this process, don't be alarmed if your piece changes color somewhat. The wood will typically develop a beautiful patina.
Care for finishes with oil and wax varies a bit different from sealed or lacquered pieces. You must re-wax or re-oil these pieces every six months to a year, depending on how much wear the furniture receives.
To brighten a wax finish, you may also use Finish Feeder, which penetrates the existing finish and adds a layer of beeswax. It covers up small scratches and removes built-up grease, dust, and grime.
For oiled furniture, use your favorite furniture oil to clean the piece, making sure to wipe off the excess.
When you oil or wax your furniture pieces, ensure that the rag or sponge you use is completely dry and clean.
Good quality custom furniture can last for years with some easy maintenance. To discuss creating your perfect piece of custom furniture, contact the team at La Bella Cosa, located in Culver City, California today!