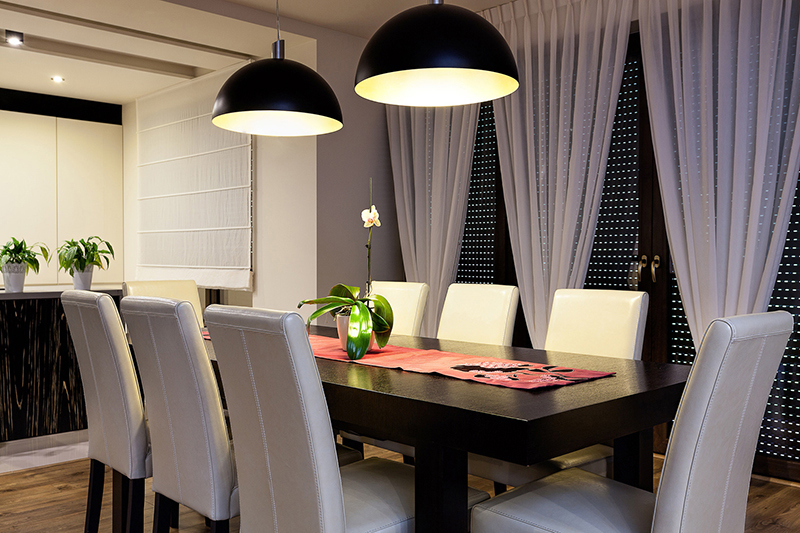 What to Consider Before Purchasing a Custom Wood Furniture Table
Three things to consider when purchasing custom wood furniture for your dining room.
A dining room table is an important part of every home. From Thanksgivings, birthday parties, and family meetings, it plays a significant role in a lot of your family's quality time. Because of this, it's so important to find the right table to suit your family's needs and tastes, while in keeping with the home's décor. This is all the more reason to purchase a custom wood furniture piece for your dining room table!
Before you purchase a table, consider the following:
Size
Whatever type of table you buy, the first step should always be to measure the space that you have to fill. You'll want to remember that the space won't just be filled with a table, but with chairs – so accommodate for extra room and people! Consider how many people usually sit at the table and how many more it will need space on special occasions. It may be worthwhile designing an extendable table! A good rule of thumb is to allow about 3 feet from the edge of the table to the wall (or buffet). That will accommodate a person sitting in a chair and allow someone to get by behind them.
Style
Some say that the kitchen is the heart of the home. In reality, the heart is where the family comes together over home-cooked food – the dining room. Due to this, it's important it reflects the personality of you and your family. Whether you want a quirky, craftsmanship piece or a sleek and elegant tabletop, choose to work alongside a designer.
Seating
Even before you have the table designed and ready to make, consider seating. You will want chairs that complement the table without distracting from it or being too uncomfortable to enjoy supper. Ask yourself what fabrics you want to use and how much space you have to work with, and then get to designing!
A dining room table is an investment piece. A good quality table can last for years. To discuss creating your perfect table or any other piece of custom furniture, contact the team at La Bella Cosa, located in Studio City, California today!