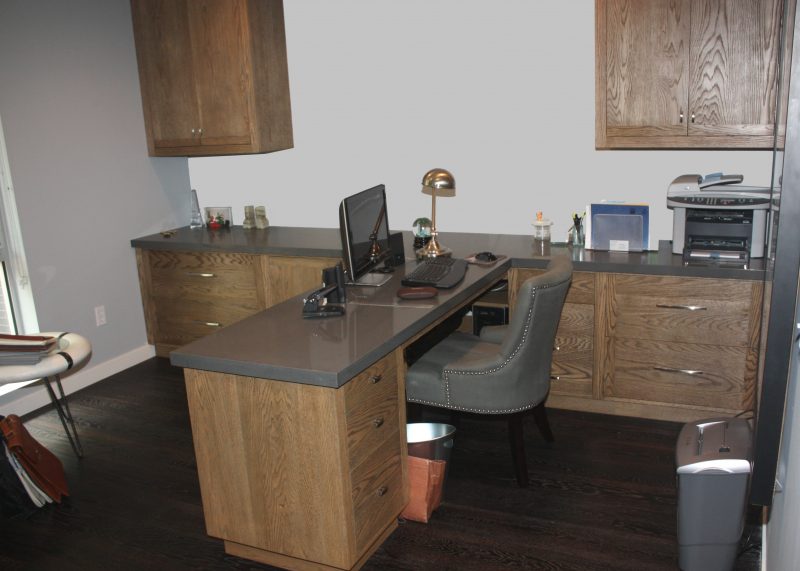 Create a Home Office That Fits Your Way of Living and Working
Make a home office that suits your lifestyle.
Creating a beautiful home office relies on honing in on several key elements, from the type of worker you are to the style of space that best fits your personality. To create a home office that is ideal for your way of living and working, choosing a custom furniture piece is perfect. To achieve your dream office space, read on.
Choose your colors wisely
One of the benefits of choosing bespoke furniture is being able to choose the exact color you want to have on your furniture. Whether you go for a color scheme that works with the theme of your office or the entire home, ensure that the color isn't going to distract you from the main task of working. Perhaps you want your office to double as an area for recreational reading or writing letters. If so, then greens and blues will create a restful environment. For a professional space that you can use as a blank canvas, taupe and creams are ideal. Consider the mood and feeling you want to experience when in this room.
Make the most of the space you have
Bespoke furniture always allows you to fill your room efficiently. Think about the dimensions of the room, the natural light, and how much floor space will be taken up with cabinets, lamps, and chairs. Once you have this sorted out, you'll have a better idea of what you can do with the remaining space. Whether you choose custom built cabinets to save space, a desk containing a plethora of storage drawers, or both, custom furniture is excellent for office spaces. So that you waste no space and maximize the room's potential, consider getting custom furniture made.
Make it yours
A space that is yours and is designed for how you think is a necessity for many creative people. Inventors and authors, from Alan Turing to J.K. Rowling all had working spaces that suited them. When designing a space, consider your personal style and how you work best so that designers can create a furniture piece that allows you to work efficiently.
Create a timeless piece for your home office – Visit La Bella Cosa in Culver City, California for your custom furniture. From design and dimensions to the selection of material, every piece is personalized to our client's specifications. Contact us today to get started!