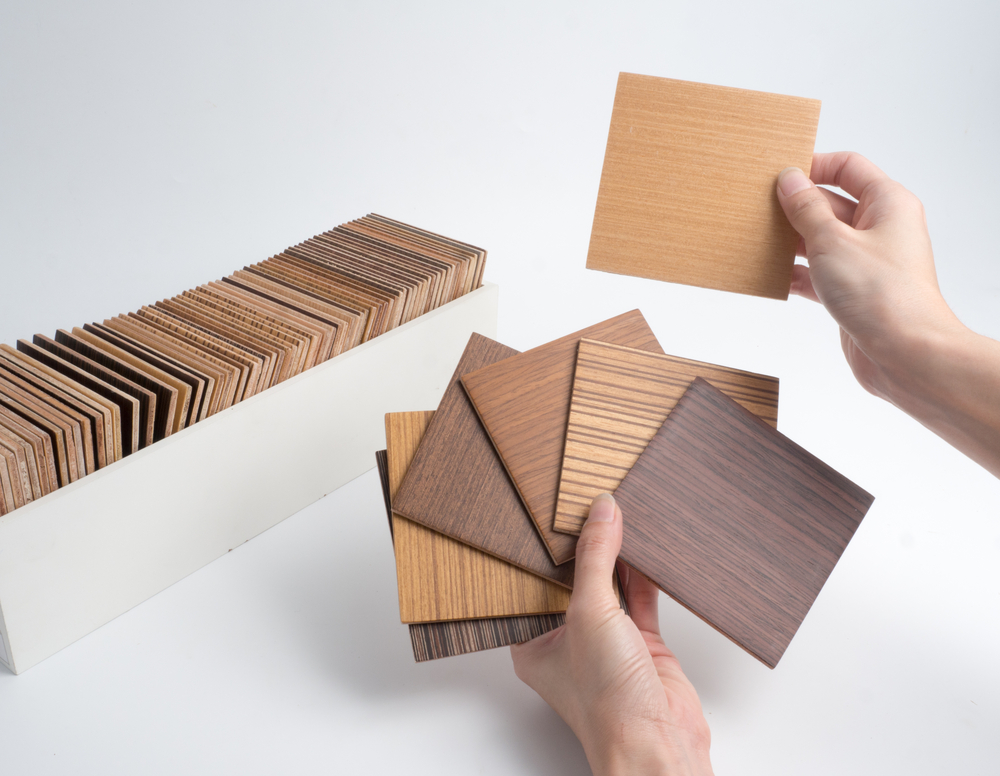 The Joy of Veneer
Once upon a time veneer had a bit of a bad rap. People thought of it as a cheap replacement for solid wood. The truth is that most veneer is real wood, just a very thin layer. Using veneers has given us access to very exotic woods that would not be available to most consumers due to excessive price. Today we can enjoy the beauty of such fantastic wood species as Zebra Wood and Macassar Ebony by using veneer made from thin slices of these exotic woods. Using veneers helps with sustainability as well as our budget.
Recently we refaced an existing kitchen using super cool grey oak veneer and completely changed the look of the room for half the price of new kitchen doors and drawers. We also love using veneer to accent a piece of furniture. Using veneer on the doors and drawers of a painted or stained piece of furniture adds a great deal of interest to an otherwise simple design.
There are so many different options when it comes to veneer. The same wood species cut in a different direction completely changes the look. Quartered wood has a very linear look, whereas flat cut wood shows more of the feathered grain.
Much like veneer, laminates are earning a new reputation. Synthetic materials are being utilized in interesting ways. There is even a laminate that is magnetic so you can post your favorite things all over the back wall of a hutch above a desk. That is what we just did for a client. We applied pre-finished magnetic laminate in the same white as the desk and hutch we made and our client now has a seamless magnet board.
When it comes to custom furniture, it is important that you look at all of the options available to you to create the perfect piece to add to your home. At La Bella Cosa we are here to help you do just that.