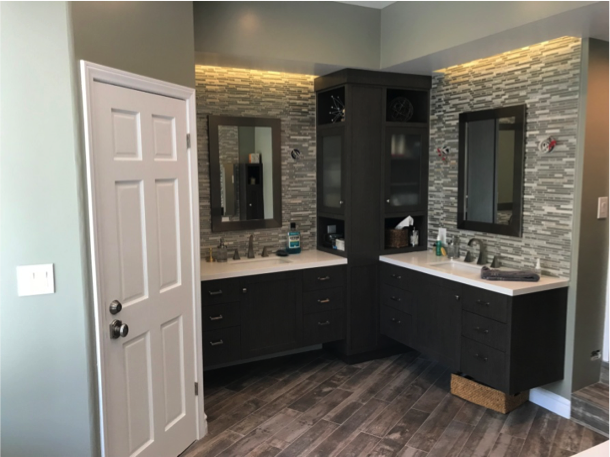 Does Your Bathroom Need an Overhaul?
We recently resurrected a bathroom that was stuck in the 80's. There was natural oak, oversized mirrors, and outdated granite galore. The room did not at all reflect its lovely new owners. Our friend and space planner, Patricia Rudolph, brought us this job and together we came up with a way to redistribute the cabinetry in the most efficient way. We eliminated one double vanity with an awkward angle detail and made two autonomous floating vanities and added a great new corner cabinet. The client more than doubled their storage space without adding on to the room.
We were thrilled with the finished product! If your bathroom needs an overhaul give us a call at La Bella Cosa!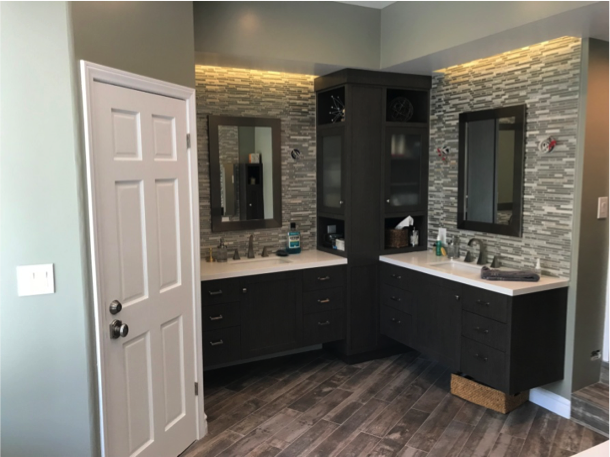 Before                                                                                              After