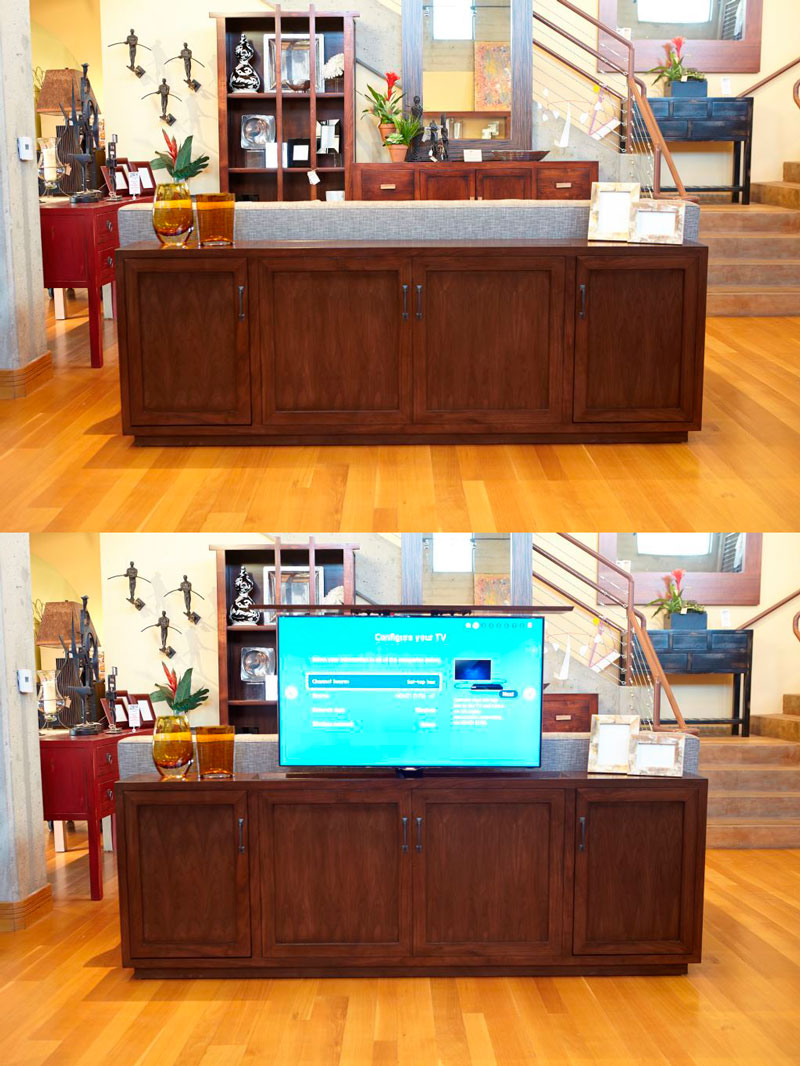 Custom Furniture in Los Angeles: The Art of Concealment
Hide away contemporary clutter with custom furniture in Los Angeles.
As we all become more and more bound to our electronic devices, cable management in the home is a challenge almost everyone faces. It's ironic that while these gadgets become ever more crisp, sleek, and easier to store, we are still left with a tangle of cables, chargers, routers, and other gadget add-ons that leave any home looking cluttered. Fortunately, custom furniture in Los Angeles is ideal for concealing this clutter.
When homeowners attempt to achieve a timeless and uncluttered look, starting with messy wiring and cables is a great place to start. Whether your style is contemporary or classic, no one wants to be distracted from a beautiful white space by hanging cables. Just because our hi-tech gadgets have become a necessary part of our lives doesn't mean that we have to put up with the unsightly mess. Unfortunately, simply tying all the cables together in one neat loop doesn't help to disguise the fact that they can be seen from every corner of the room.
With a bespoke piece of furniture, your essential devices can be kept nearby and accessible – but concealed seamlessly into the furniture as if it was part of the room itself. For example, we can create AV units that discreetly hide all of your TV equipment and wiring, or a bespoke desk that conceals your computer and printer's wiring. Better yet, we can hide the TV itself. With the magic of a hydraulic TV lift we can make your TV appear and disappear with the push of a button. Whatever your specifications, La Bella Cosa custom furniture can help you achieve the clean and tidy look of your dreams.
Discover how our custom furniture's unique partnership of technology and craftsmanship can help you to achieve your dream room in California. Visit La Bella Cosa, situated in Culver City to get started on your home's unique design!