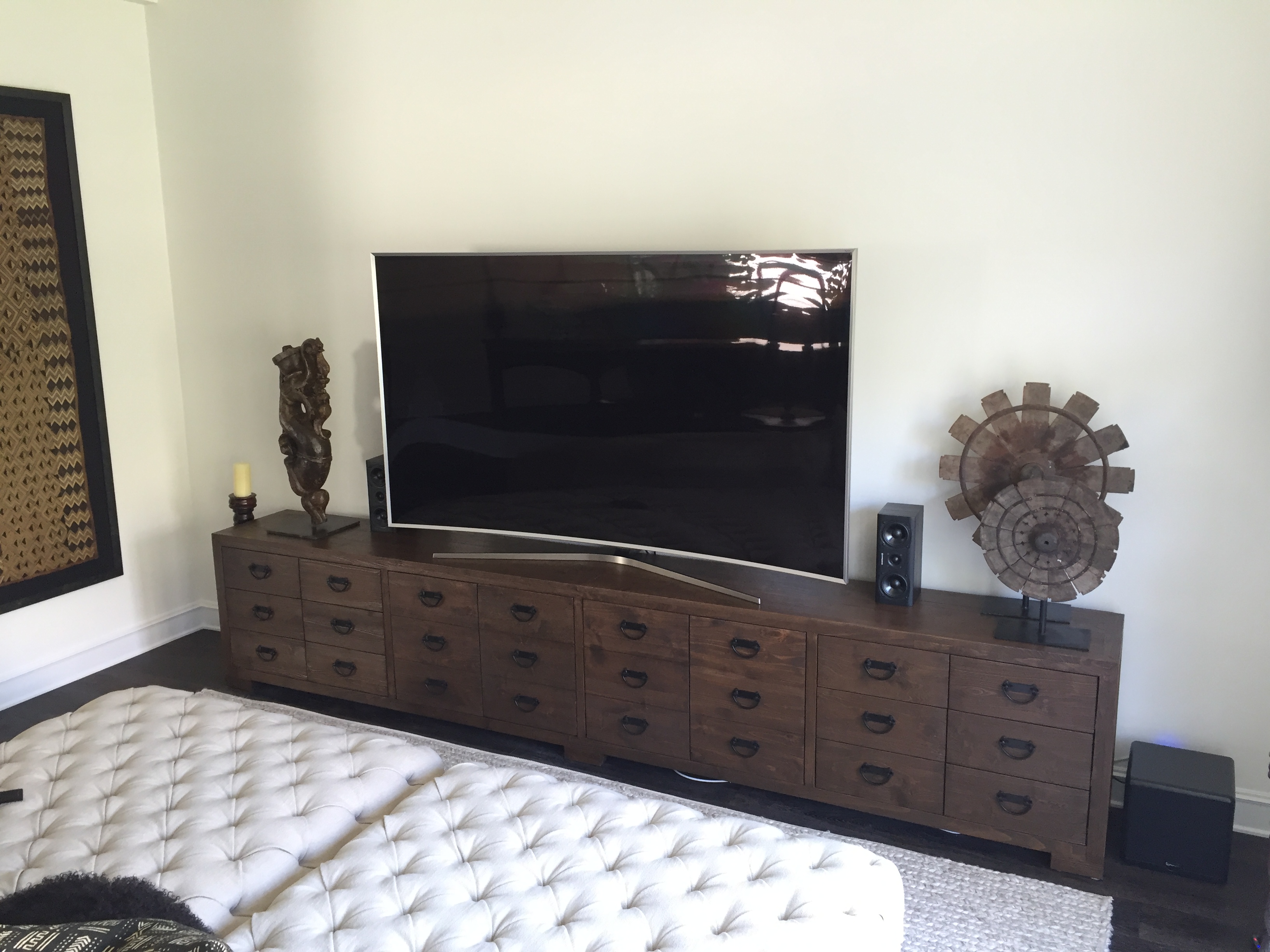 What are the Benefits of a Custom TV Unit?
Make the most of your space with a custom TV unit.
As individuals and families, we spend a lot of our time in the living room. The television is, in fact, one of our favorite forms of entertainment. After all, it can make us laugh, cry, and unite us as a family. Because of this, it is essential that the piece of furniture that accompanies your television enhances comfort, functionality, and the viewing experience. Choosing fitting living room furniture such as a custom TV unit can transform your space into a clutter-free, organized, and relaxing space for everyone to enjoy.
Check out the benefits of opting for a custom unit over a store-bought piece.
It creates space.
Bespoke TV units can be built in with any type of storage space in mind, including cupboards, drawers, DVD holders, a wine rack, and more. They can hide everything from children's toys to living room clutter while displaying precious items on the exposed shelves.
It suits your space.
A custom TV unit can be built to match your current living room furniture with ease, due to hundreds of design and material combinations! Working with a professional helps to perfect your ideal unit so that it seamlessly integrates with the rest of the space.
It is aesthetically pleasing.
TVs can be concealed within the unit in many ways, which can help to double the living room's function as a social entertainment room and to limit distractions for the children. What's more, a custom piece can hide all those wires, consoles, and devices that come along with a TV! Whether you want a contemporary or shabby chic design, opting for custom furniture allows you the control to improve the look and function of your living room with ease.
Are you ready to start designing your own custom TV unit? Visit La Bella Cosa in Culver City, California today! We're dedicated to providing every client with custom pieces that suit their exact space. Call us today to get started on your custom furniture piece.